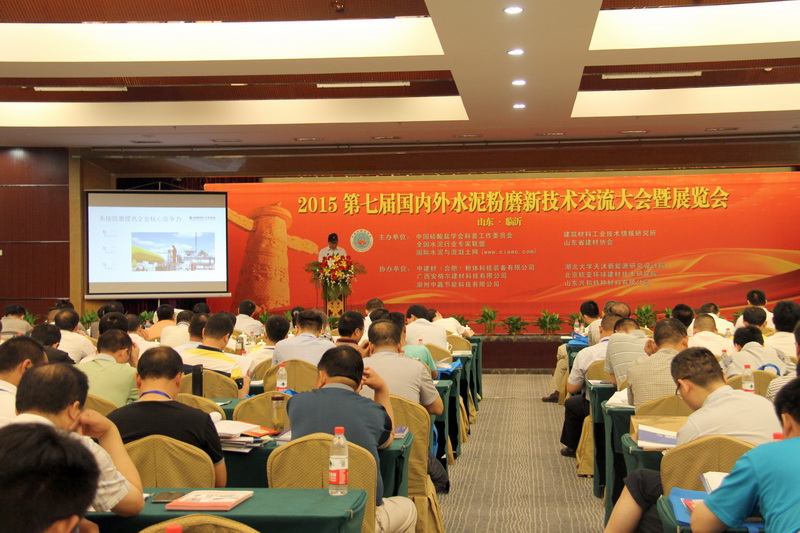 June 15 to June 17, 2015, "the seventh session of the cement grinding New Technology Exchange Conference & Exhibition" held in Linyi, Shandong, Shandong Sinho special materials Co., Ltd as a co sponsor participated in the event.
Building materials Industrial Technology Information Research Professor Cui Yuansheng, chairman of Shandong Building Material Industry Association Carlos R, the national cement industry expert alliance Xie Ke Ping, Zou Weibin, Wu Hongming, Hefei Cement Research and Design Institute) package Wei, vice president, general industry and trade of China United Cement Group Yuan Liangguo, days Rui group Cement Co., Ltd. Jia Huaping chief engineer, material equipment Co., Ltd. Liu Zihe chief engineer and other experts and professors to participate in.
The meeting June 16 in the afternoon of June 16 executive vice president Shao Xiaoke had a speech about the new materials in the cement industry equipment anti wear and abrasion in the application and explain the profound things in a simple way to explore the cement plant equipment wear and solutions proposed anti mill concept system, focusing on the application of nano ceramic materials in cement plant circulating fan impeller, preheater hanging cylinder, a powder selecting machine, chute, belt roller, such as equipment. After the meeting, delegates have the initiative to contact the study of cement plant equipment wear problem. As industry leading equipment abrasion proof professional enterprises,.
In energy saving and environmental protection situation , with the NOx emissions and alternative fuels (mainly containing low volatile components of urban waste, industrial waste, such as waste plastic, waste water, sludge, wood chips and other) growing concern, the burner is crucial. Sinho low NOx burner is in Japan and mature technology based on, referring to the process design of burner at home and abroad advanced technology and mature development experience. The burner can inhibit the production of NOx, NOx emissions decreased 15% ~ 30%. High combustion efficiency of coal, energy saving, energy-saving emission reduction requirements.